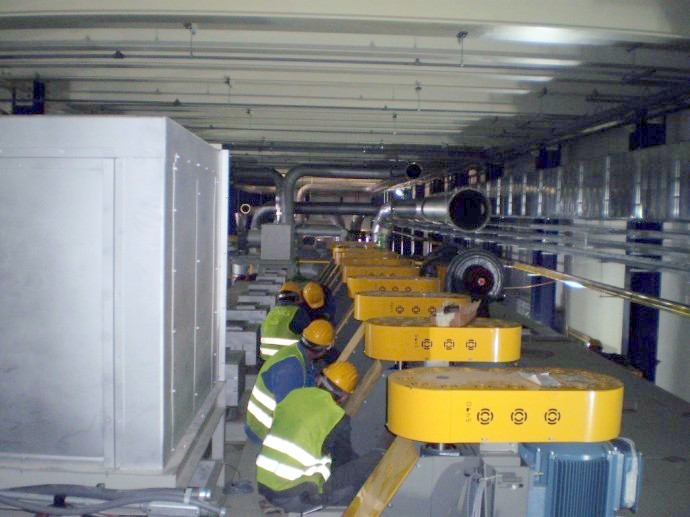 CUSTOM SERVICES
Look to the Lanly Company for assistance in tackling those tough issues your manufacturing plant faces today. Whether it is a straight forward service call, retrofit or machine upgrade or a project that requires custom engineering, Lanly can offer you our professional assistance.
FIELD SERVICE
Lanly field service engineers are available to trouble shoot and solve operational problems. We offer engineers on a per hour, per diem our on a service contract basis. Our engineers are proficient in electrical and mechanical systems.
INSTALLATION SUPERVISION AND START UP
Lanly field service engineers are often hired to assist our customers during the installation of our original equipment. We work with your maintenance team or your general contractor to ensure a smooth installation of your new equipment. Often times, the same engineer returns for the actual commissioning of the equipment.
EQUIPMENT RETROFITS AND UPGRADES
Lanly field service engineers will install upgrades and assist with equipment retrofits.
SAFETY AUDITS
Even though Lanly heat processing equipment will run trouble free for many years, the equipment is often installed in harsh environments and sometimes in difficult areas of the plant to reach to receive consistent maintenance. Lanly engineers are available to perform safety audits on your heat processing equipment to ensure it is operating efficiently, safely and is up to current codes. Our audits include a written report as well as a proposal for any work or upgrades required to keep your plant operating safely and in compliance with current code.