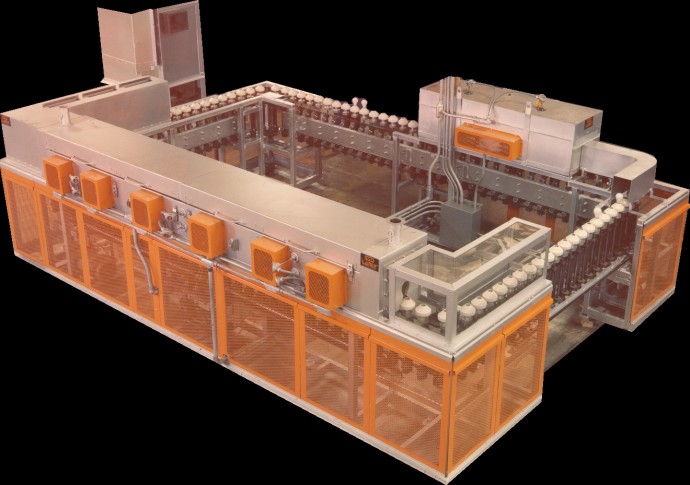 When your application requires a custom design, The Lanly Company is the perfect choice to work with you. We will be part of your team from concept and design, to engineering and manufacturing, through installation and startup. You can rely on us for years to come for service and support. As a leading supplier of process heating equipment since 1938, Lanly engineers have amassed hundreds of man-years of experience designing and installing over 7500 systems worldwide. No other manufacturer can match our breadth of knowledge and experience in heat processing applications.
LARGE CUSTOM-BUILT INSTALLATIONS
Large installations require that the equipment be assembled on-site due to economic issues. Since the equipment cannot be tested at our facility prior to installation there is no room for errors and the job has to be done right the first time! Lanly's wealth of design experience enables us to manage these large scale "Knock Down" projects. Look to the Lanly Company for your large heat processing project requirements.
ADDITIONAL DATA